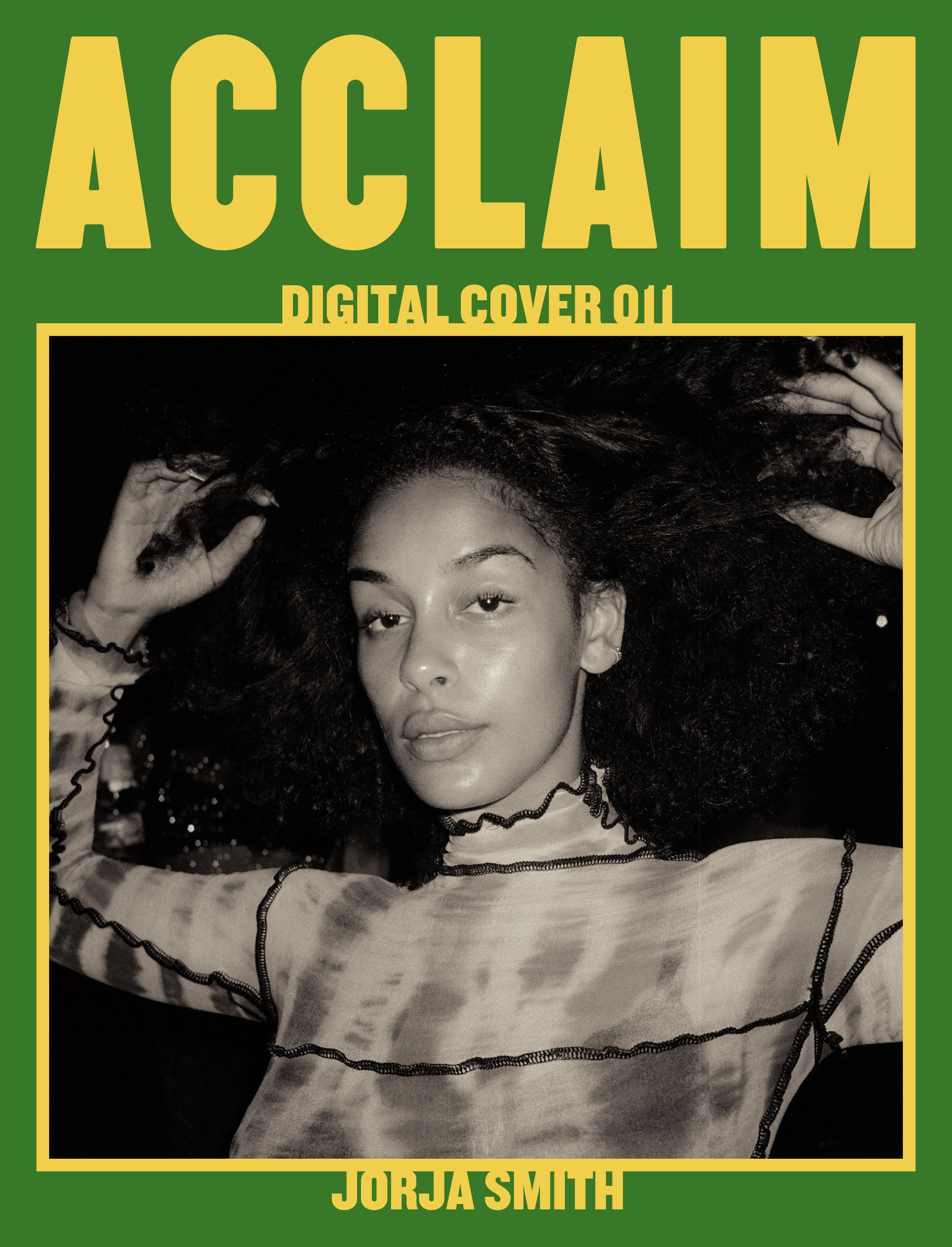 WORDS: JULIE FENWICK
It was eight years ago when Jorja Smith, a purple scarf wrapped around her neck, reading lyrics from an Ipad, and draped in a baggy t-shirt, uploaded a string of covers to Youtube that would ultimately see her secure her first manager at the age of 15. Though these videos alluded to her impending stardom, the fresh-faced Jorja of youtube, who would go on to study classical singing on scholarship, had a lot of growing to do to become the Jorja of today.


What stayed from those videos, however, was the authenticity of her voice. One that broke through on her popular single 'Blue lights', to evolve in her debut album
Lost & Found
in 2018, and continuing throughout her music much in the same vein as one of her icons, Amy Winehouse. This year has seen Jorja siphon the same energy into tracks circling the global BLM movement, including 'By Any Means' for Roc Nation's
Reprise
album, and a cover of 'Rose Rouge' for
Blue Note Re: Imagined.


At present Jorja Smith is on her way to becoming a household name, ticking off features from an honour roll of artists including Drake, Stormzy, Burna Boy and Kali Uchis. Adding yet another name to the list, Smith teams up with genre-bending artist Popcaan in her latest release 'Come Over', a love child conceived through a trip to Jamaica. Not necessarily trading in her soft, sensual R&B for something more upbeat but instead accentuating it with dancehall's thumping bass, Smith's track seems to open a new chapter for the artist's sound.


With 2020 being a year stuffed with a number of tumultuous events, we talked to Jorja about finding time to rest, staying strong following BLM, as well as her latest dancehall banger.
You recorded 'Come Over' in Jamaica, how did this come about?


So I was over in Port Antonio for a writing camp that my friend (one of the 'Come Over' producers) Cadenza set up. I'd never done a 'writing camp' before. For me it was more like a bunch of sick producers, writers and artists getting together and just making good stuff. On the day we made 'Come Over', I was sitting outside one of the villas and Cadenza, Protoje and Savannah were inside laying some ideas down and I just felt a bit stuck with nothing to write about and I was getting a bit stressed, so I just walked up to the next villa.


Now I'm thinking about it, I can hear the crickets and the breeze, it was quite a hard walk uphill. Madison (another 'Come Over' Producer) and Marlon ('Come Over' Writer with me) were there playing beats, and I was feeling them, then they played the 'Come Over' beat and I was like "Oooo this is hard", so I just sat in front of the mic, put my headphones on and started singing. That's how I write stuff, as soon as the beat comes on I don't like to sing without being recorded, otherwise, I might miss something sick. So yeah, I just started singing and got all the melodies on a freestyle then I wrote the words after. Beforehand, me and my girls were talking about not chasing after guys, and that we are so over playing games. I think that's maybe why I couldn't write earlier, as too much was on my mind.
What was the experience like for you over there [in Jamaica]?


That was the first time I went to Jamaica and my Grandparents are from there, they're from St. Anne's. Honestly, it was the first time in a few years that I felt so present. Each day I wasn't on my phone, because I didn't bother to get it sorted for Jamaica, so I couldn't use my data outside of WiFi ha. So I would leave my phone inside and go about my business. I danced every night and just lived. I can't wait to go back.


I can already see the dancehall influence in 'Come Over' with Popcaan. What was it like working with him?


Well, sadly I didn't get to actually work in the studio with Popcaan, but I know him and he's jokes and literally the definition of unruly/trouble! And I've wanted to work with him for ages, so I sent him the song and he fucked with it, wrote his part and now we have 'Come Over ft. Popcaan'. I hope to do more with him in the future. He actually sent me a song before, and I don't know what I wasn't hearing, but I definitely said "no" to it and it's one of my favourite songs on his 2019 album
Vanquish
. I could shed a tear.
Roc Nations' social-justice album Reprise was a Black Lives Matter initiative you were involved in with your single 'By Any Means'. Like any social movement, it seems to be fading from the mainstream again. How do you and your friends continue to stand strong in these challenging times?


We talk to each other, we talk about what's going on in the world. There are certain people that I talk to who inform me and have more knowledge on black history and what has gone on in the past and what's going on currently. To be honest, it's all about lifting each other up, you know? We see so much stuff online that's triggering, and we actually don't really want to be seeing that. I don't think that's for us, that's for the people that still don't seem to think that there isn't anything wrong with this world, that seem to think we are all treated equally but we're really not.


Me and my friends like to have a good time and I think it's important in these challenging times, that's why I put out 'Come Over' to be honest because we need to have some light-heartedness, at the same time as informing people and making them listen, I want my people to have fun and dance too. 'By Any Means', as much as it's for me and I write to get out how I'm feeling, it's for people to listen to, because that's the only way I can communicate and try to make people understand what's going on for black people today and what has been going on for centuries.
In interviews at the end of 2019 you were saying you needed a break so that you could experience life, watch movies or find inspiration to write. Considering 2020, has this year given you that time?


I feel awful saying yeah, because it has been so hard for a lot of people. People have lost lives, been sick, lost jobs, mental illness has gone through the roof, but for me, I definitely needed this time for myself. It's probably the first time I've been in my house for longer than two weeks, and I've lived here for two years. So yeah, I've been able to watch my films, cook, I've felt like I have had freedom which seems so ironic that I've been inside this whole time. So 2020 has given me the time that I've needed for a while, I've been able to reflect and understand myself more.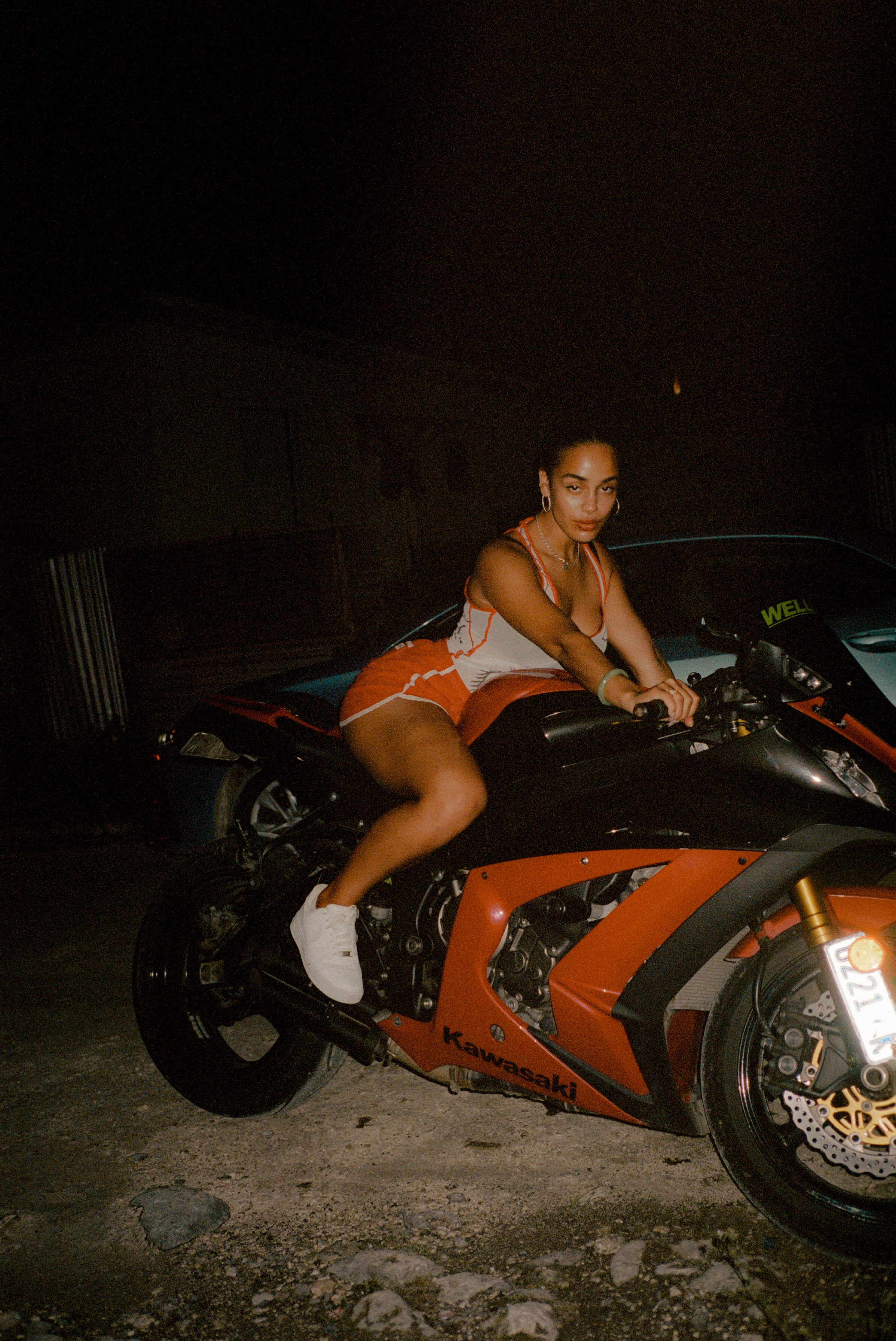 Amy Winehouse once said, "The only thing you have to remember when writing, be honest, always." How important is authenticity to you, both in your music and how you present yourself as an artist?


Authenticity for me, well I don't even think twice, I don't think about it at all really. I write what I think, what I breathe, what I've learnt, what I talk about with my friends, what I see. If I'm not real to myself then what am I really doing or saying?

You wrote most of Lost & Found between the ages of 16-20, and you've said that to you you sound young on the album. What do you think you've learned in the last 5 years to make you say that? What kind of things do you think about singing now?


It's funny that I even said that because songs that I've written back then, I don't even listen to or take my own advice, so little Jorja at 16, I probably need to go back and listen to some things she was singing about because they'll probably help me out now, but also I think from 16 to 23 I have definitely grown and I had to grow up a lot quicker than normal I think. Being kind of in the public eye and in this industry where my life moves so quickly. From me literally being in Walsall, working in Starbucks, and then suddenly I'm doing tours all over the world, it's quite crazy. I think it's only natural for me to sound young because I am still young, but I probably sound younger on
Lost & Found
. Right now I'm singing more about me and my headspace, and everything that's gone on, you'll hear soon...








Interview has been edited for clarity and length.